Was greeted with this news in my inbox this morning. Boo.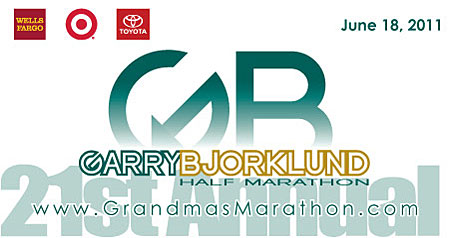 Dear Anne Holt,
Thank you for your interest in the 21st annual Garry Bjorklund Half Marathon. We are sorry to inform you that your entry was not selected in the lottery. Your credit card has not been charged.
For your information, there is no waiting/cancellation list, the transfer of race numbers is prohibited and unofficial participants are not allowed on the course.
---
Spots are still available in Grandma's Marathon!
Registration for Grandma's Marathon is still open.
To register for the marathon CLICK HERE